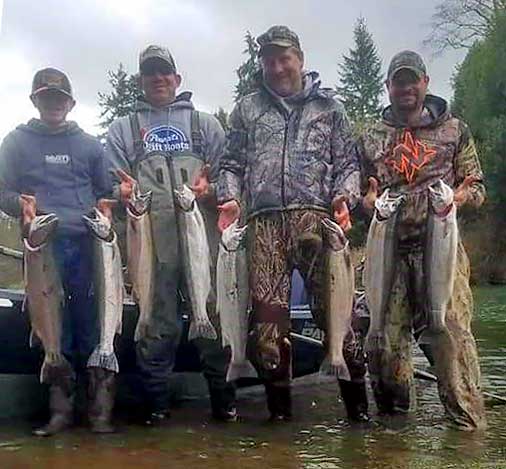 Kid-Friendly
We love hosting kids….just ask us for details!
Shane Tyner
Shane Tyner grew up in Myrtle Point fishing the local rivers and has been guiding professionally since 2015 as Tyner's Guide Service. You'll often see Shane pictured on the boat with his son, Cameron honing his guiding skills and enjoying the rivers together.
Shane recently took over ownership of Keys to the Outdoors and is excited to serve his expanded clientele. This summer he is planning to expand his services so check back for more details coming soon…!
Let Shane guide you year-round for Salmon, Steelhead, Small Mouth Bass, and Shad on the Coquille, Elk, Sixes, and Umpqua Rivers.
If you are interested in spending a day on the river fishing give Shane a call at 541-294-4987.
Fishing Calendar
GET IN TOUCH
Schedule a Trip
Sponsors
We really appreciate our vendors and know that we couldn't provide you with the quality trip you deserve without the products and services they offer. Please help us support them.